On Monday this week we were excited to host a volunteer tent check in Rodden Meadows, only 5 mins walk from the SHARE:Frome shop! All 8 of us walked down to this peaceful spot under (finally) glorius sunshine. We piled up 3 big tents and the repair and waterproofing kit and got to work!
We tested a newly donated Eurohike 4 person tent, our very popular Bell Tent, which needed a small mend, and our castle of an 8 person tent, the Eurohike Buckingham (it really is a small palace…). This tent was in need of waterproofing, which is a fun job of spraying waterproof fluid all over the outside!
These events are really great if you want to encourage the repair and reuse mindset, as well as socialise with like-minded people. We felt like a great team and it was nice catching up with all the old volunteers after so long, as well as new members to the team!
Would you like to get involved in more events like this? Whether it's tent checks, repair cafe's or helping out in the shop? Head to our volunteer application or simply pop into the shop during our opening hours and we would love to have a chat!
To see what other big and small tents we have to offer, click here!
Happy Volunteering!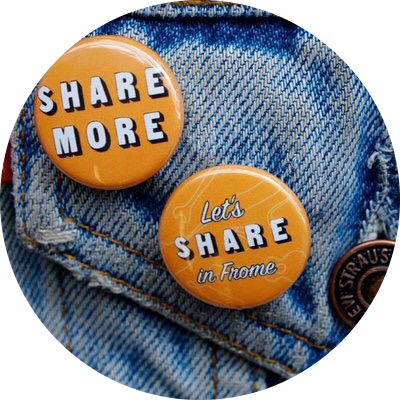 A Library of Things.
Want to hear more about of our amazing community?
Sign up below to receive our newsletter & receive updates.