(updated 01/07/2020)
Dear all SHARE members. As a protective measure for all members of our community we remain closed. We are hoping to be able to make an announcement within the next 7 days.
As soon as we have confirmation of the restart date we will immediately announce it here as well as on our social media channels.
Anybody with an existing reservation:
We will be cancelling upcoming reservations when they come within a month of the reservation date assuming there is no positive change to the Covid-19 situation. Long term reservations will remain on the system until that time. Anybody can log in and cancel their own reservation if required.
Anybody currently borrowing an item:
We will extend your loan indefinitely and no late fees will be incurred.
Please feel free to email us at [email protected] if you have any questions or concerns.
Thank you so much for your understanding.

Staff and Volunteers at SHARE:Frome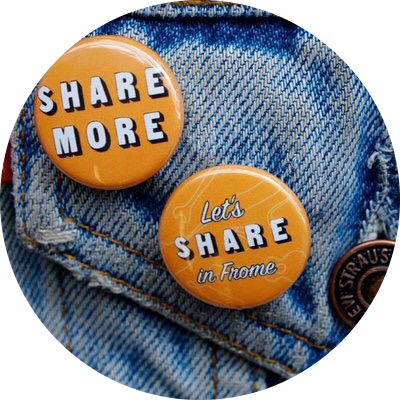 A Library of Things.
Want to hear more about of our amazing community?
Sign up below to receive our newsletter & receive updates.
Read More