As another year (and a decade!) draws to an end, our volunteers and staff are taking a well-deserved break. This year was absolutely record smashing for SHARE! We were able to get some popular new items, put on a new swap event, and repair loads of stuff to stop it going to landfill.
Massive thanks to all of our members for making this year special and choosing to borrow instead of buy.
Our last open day before the break is Monday, 23rd December for our usual hours. We'll be closed then over Christmas and New Year, and our first day back will be January 6th.
If you fancy adding some last minute extra cheer to your home, we've still got some decorations and tree holders in stock, so check out our Christmas section. And don't forget to use our kitchen and dining items where you can. No need to buy pans or tins you won't use until next year, or extra cutlery and crockery to fit everyone around the table – just borrow it from SHARE for a fraction of the price.
(Or borrow our new cocktail shaker set for a classy New Year celebration.)
We'll be posting soon about what to do with unwanted gifts and how to smash your New Year's resolutions in 2020…
But until then, we wish you a merry Christmas, a happy new year, and a peaceful couple of weeks. See you next decade!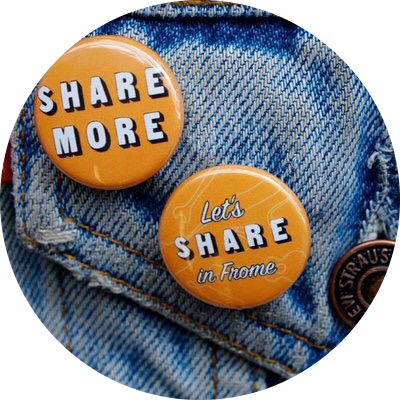 A Library of Things.
Want to hear more about of our amazing community?
Sign up below to receive our newsletter & receive updates.
Read More