We want to make borrowing fair, friendly and fun – without hidden catches and sneaky small print! That's why it's important that all our borrowers agree to these 5 simple rules of borrowing:
1. Use it correctly
We have manuals on our listings as well as paper manuals attached to our items. Please let us know if these are missing!
2. Bring it back on time
Bring your items back on time so the next borrower isn't kept waiting, and to avoid late fees! If you know you won't be able to make it in on time, just give us a call or drop us an email.
3. Keep it clean
Make sure to clean your items before returning, to avoid a cleaning fee and to help make it easier for our staff and volunteers. It's also much more pleasant for the next borrower!
4. Tell us about any problems or breakages
Let us know of any damages or faults immediately, by phoning, emailing or telling us when you drop off, so that we can fix or replace the item in time for the next borrower.
5. Share your feedback!
We love to hear feedback, stories & ideas here so we can keep improving Library of Things for future borrowers. You can post a review online here!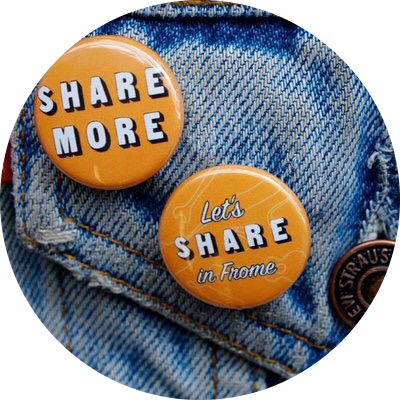 A Library of Things.
Want to hear more about of our amazing community?
Sign up below to receive our newsletter & receive updates.