Have you looked through our inventory and wondered what our Consumables are? When borrowing certain items like our carpet cleaners and sanders, you may need to buy the carpet cleaner fluid and sandpaper to go with them.
We offer a range of consumables for relevant items and these will be mentioned in the item description. (See our carpet cleaner below as an example)
Here's what you need to know:
The prices displayed for consumables are a one-off fixed price, not a per-day price. 
The amount that we provide is a rough estimate based on how much the average use consumes. This will vary depending on the item and your needs – please ask staff if you have any questions when borrowing your item.
Please note: if you need a larger amount of consumables you may find it easier to purchase these separately as we only carry small quantities.
With consumables such as blades, we always appreciate it if you can return them to us (especially if they still have lots of life left) but this isn't required as you have purchased them for a one off cost.
Consumables we offer: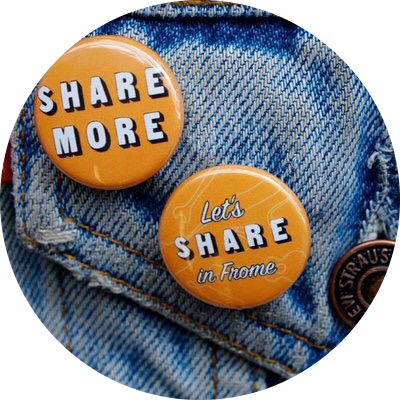 A Library of Things.
Want to hear more about of our amazing community?
Sign up below to receive our newsletter & receive updates.