With Black Friday coming up, why not make it a Green Friday instead and borrow instead of buying? To make it that little bit more enticing we are offering one FREE borrow for every member!
Like last year, we are taking part in #BuyNothingDay, an international movement against over-consumption for the good of the planet.
While the Black Friday sales may offer cheap deals on tools, tech and electric appliances, it makes sense to borrow items you'll only use a few times. You'll save even more money by borrowing, and the environmental impact will be much lower.
With your free borrow, you could save as much as £8 on a drill, projector or dehumidifier! Browse our catalogue to see what we offer. Get the bargain without having to find space in your home or shed!
To claim your FREE borrow:
You must be a member of SHARE – If you're not already please sign up online and remember to bring ID with you on collection.
The free borrow is from Friday 27th to Monday 30th. For longer loans or renewals the extra time will be charged at the usual loan fee.
One free item per member (cheapest item free). Excludes consumables.
So get reserving for Friday! See our tutorial for reserving, or call us on 07983 639611 during our opening hours, Monday and Friday 10.30am – 4pm.
See you on Friday!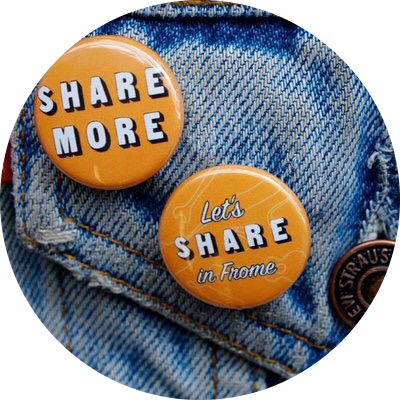 A Library of Things.
Want to hear more about of our amazing community?
Sign up below to receive our newsletter & receive updates.