Following the UK Government announcement over the weekend of a new national lockdown commencing on November 5th 2020 we are pleased to announce that our Click & Collect service will remain in operation.
We know this will come as a relief to our members who were unable to borrow during the first lockdown, when many were saying that access to our service was more important than ever.
Having introduced the Click & Collect service upon re-opening in July we are pleased that such operations are to be allowed to continue during this second national lockdown.
Read full details on the Click & Collect service here.
If you are not yet a member you can sign up here: https://sharefrome.org/membership/
Browse our catalogue here: https://sharefrome.org/things/
Not sure how to reserve? Click here to watch our tutorial.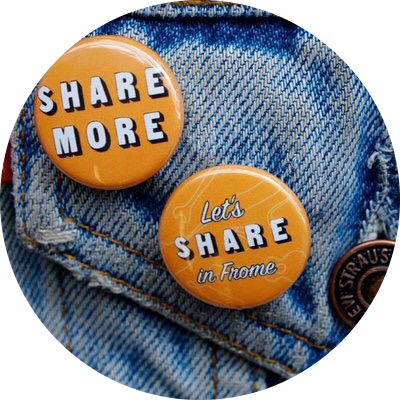 A Library of Things.
Want to hear more about of our amazing community?
Sign up below to receive our newsletter & receive updates.