Ever wondered why some of our similar things are priced differently? There are around 15 drills in our inventory, but they all have different prices? Well, we've developed a sophisticated pricing system which takes in to account a number of factors, such as the original price of the item, how old it is and the condition it's in now.
So, if you are looking for something for a quick job and don't need high quality then go for cheaper. But if you're after the best quality item then it's worth paying for the higher quality item.
We also make sure to keep updating the prices with our price calculation system, and monitor the items as they are used and downgrade. So we try to make sure you get what you pay for!
Browse our inventory here: https://sharefrome.org/things/
Sign up here: https://sharefrome.org/membership/
Not sure how to reserve? Watch our tutorial: https://sharefrome.org/2020/07/13/how-to-make-a-reservation/
From our FAQs:
We have a pricing formula which considers various factors including purchase price, quality, condition, size, typical loan length etc. Items are priced based on this to ensure we remain financially sustainable. We also have a cap to ensure we'll well within market value. Subscriber members then receive 25% discount on these prices. Low Income members receive 75% discount, ensuring we are accessible to all.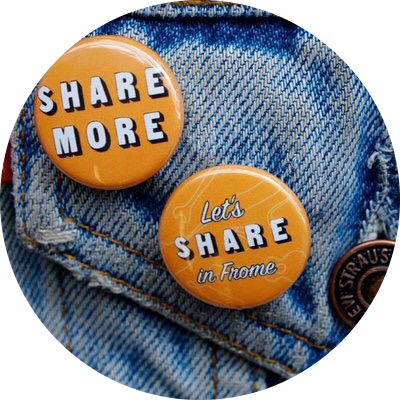 A Library of Things.
Want to hear more about of our amazing community?
Sign up below to receive our newsletter & receive updates.