(updated 04/07/2020)
The government have allowed libraries to reopen from today. It is with great pleasure that we can announce we'll be re-opening using a revamped Click & Collect format. Read all about it here.
Thank you so much for your patience and understanding in recent months.
We look forward to seeing you soon!
Staff and Volunteers at SHARE:Frome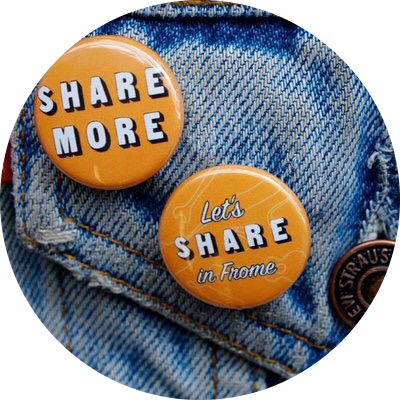 A Library of Things.
Want to hear more about of our amazing community?
Sign up below to receive our newsletter & receive updates.