Exciting news: We've partnered with 20th Century Flicks in Bristol to provide a movie rental service in Frome!
Our first batch of DVDs contains 90 classic films and we'll be adding more titles every month or so. You can browse the list of titles in the shop or online (click here).
Donation for DVD hire is set at £1 for 2 nights for Subscriber Members and £2 for Standard and Pay As You Go members.
The service is launching today and we're giving away FREE popcorn to the first 5 borrowers!
POP in any Saturday between 10am and 12noon or on Mondays, Wednesdays, Fridays 10am-4pm to pick up your film!
…And if you're having a movie night with friends then why not borrow a projector and screen and popcorn maker from us too?!
Lots of love and sharing from the SHARE team!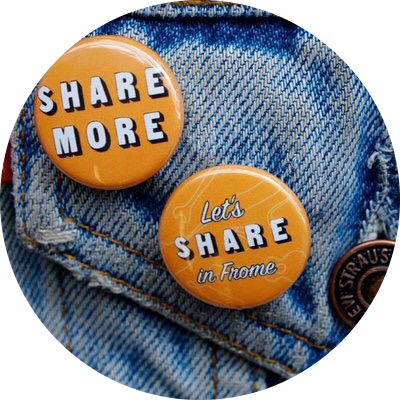 A Library of Things.
Want to hear more about of our amazing community?
Sign up below to receive our newsletter & receive updates.