Since the library of things opened in early 2015, it has served the community in a lot more ways than individuals borrowing things for their use at home. SHARE's members include many businesses and organisations in the local area. Thanks to our huge inventory of DIY and events equipment, our community enterprise has been a crucial resource for many more projects that support our values of spending less, wasting less, and strengthening community ties.
We have lent out gardening tools to Incredible Edible Frome to help them dig and plant up new beds of edible plants around town, as well as lending tools to the team behind the Community Fridge for maintenance and their extension of the fridge to include a community larder. The recent clothes swap initiative started by Edventure students has benefited from a few items, including sanders to prepare their handmade clothes rails.
Our inventory of 600+ items isn't the only useful thing available though – our shop itself has been a great help to the community! Edventure Make students have set up their market stall outside the shop to sell the wares made with their newly-acquired skills, and we proudly hosted Santa this year, transforming the shop into Santa's Grotto for the 2018 lights switch-on in Frome town centre.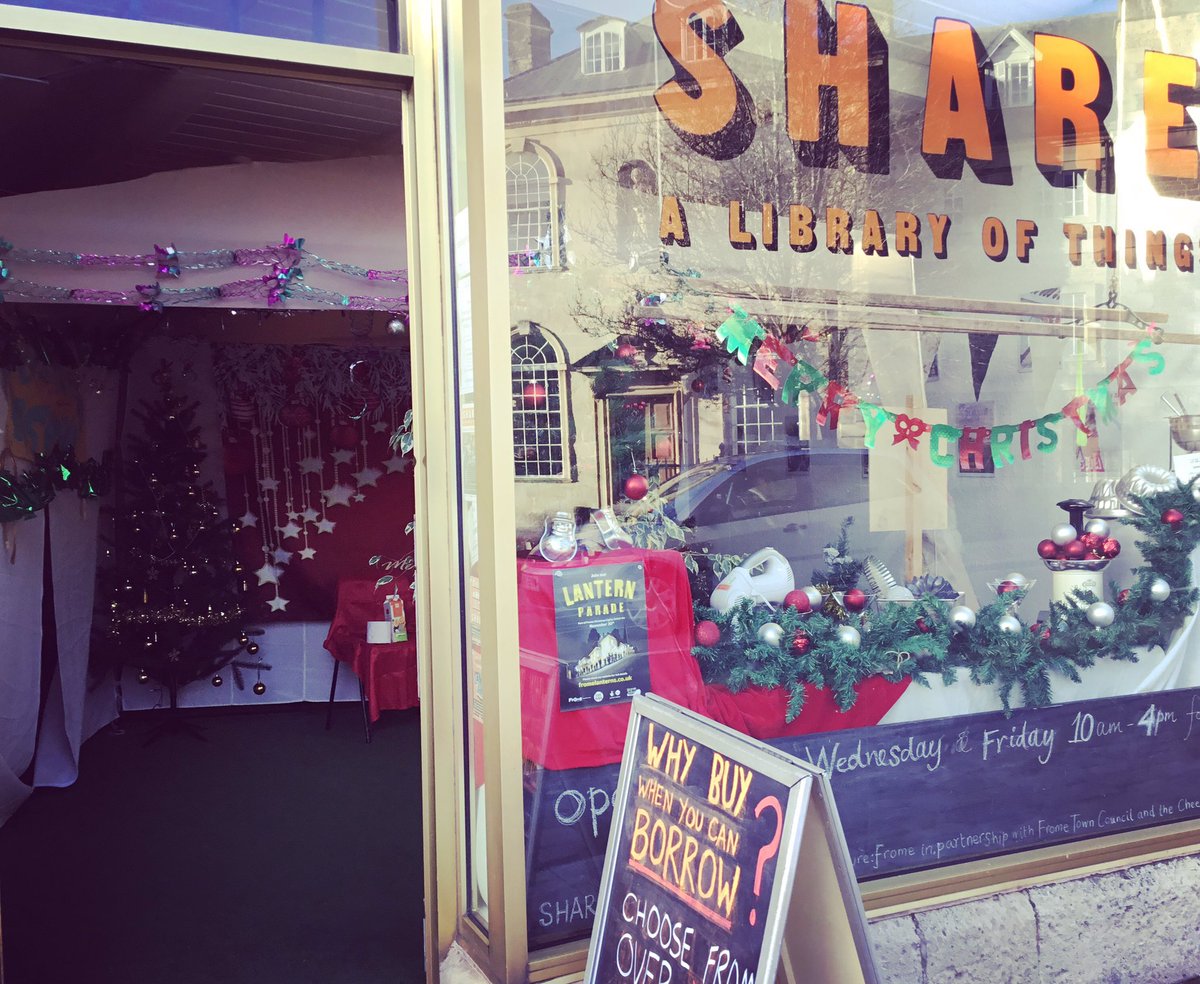 For many community groups and small non-profits, the most useful parts of our inventory are event items like gazebos, tables, chairs and parasols for events such as markets and festivals. We've also helped a lot of meetings happen with the likes of our tea urns and drink dispensers, noticeboard, flip chart and laminator.
While these are standard items in many businesses, a lot of small groups wouldn't be able to justify the cost of buying these things new, which is why SHARE is such an important resource.
Some of the fantastic groups we've worked with include:

And more!
Thinking of starting a community project or group? Pop in or email us to see how we can help.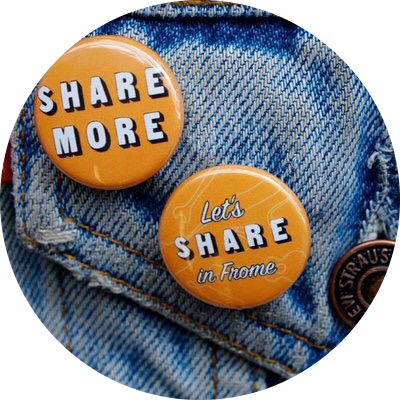 A Library of Things.
Want to hear more about of our amazing community?
Sign up below to receive our newsletter & receive updates.
Tags:
community
,
frome