Gardening Tools is one of our ten categories of items here at SHARE:Frome Library of Things.
At the time of writing we have 77 items in the Gardening Tools category, including all of the standard tools you'd expect to in a garden shed plus items such as a leaf blower, garden fence sprayer, hedge trimmers, strimmers, garden shredders and, of course, lawn mowers! Oh, and did I mention the wheelbarrow?
So if you're getting green fingered or sprucing up your outdoors, let SHARE be the source of those items that can help your outdoor space flourish!
To view all 10 categories browse our inventory.
If you'd like to sponsor this category and have your business advertised with every item borrowed from within it, as well as inside the shop and on our window, please get in touch with us.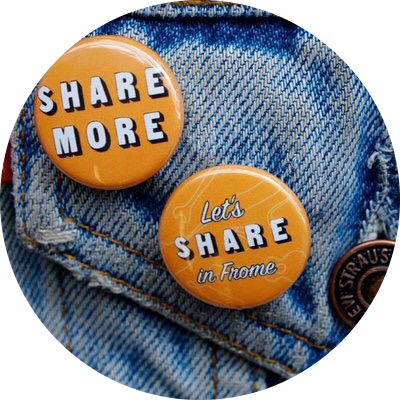 A Library of Things.
Want to hear more about of our amazing community?
Sign up below to receive our newsletter & receive updates.