DIY is one of our ten categories of items here at SHARE:Frome Library of Things.
At the time of writing we have 231 items in the DIY category. As well as all of the hand tools, power tools and DIY accessories you could think of, the category also includes things such as ladders, cables and more obscure items such as a floor nailer and a high pressure washer.
Working with pipes? This section includes a pipe cutter, a pipe blocker and a pipe bender!
A sack truck, a plastering kit and wallpaper steamers are further examples of the wide array of items in this section.
Most of the hand items in the DIY category are free for 2 day borrows to standard and subscriber members.
To view all 10 categories browse our inventory.
If you'd like to sponsor this category and have your business advertised with every item borrowed from within it, as well as inside the shop and on our window, please get in touch with us.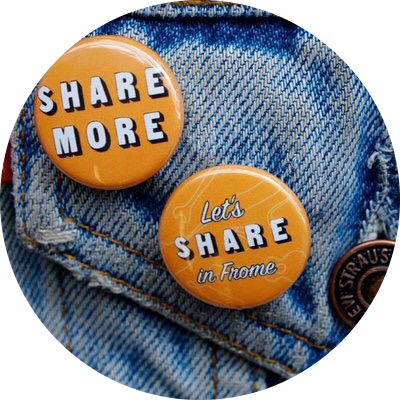 A Library of Things.
Want to hear more about of our amazing community?
Sign up below to receive our newsletter & receive updates.