This sleeping bag and inflatable mattress combined is known as a Ready-bed and is the perfect thing for toddlers and young children when visiting friends, having a sleepover or on a camping trip. By making the mattress part of the sleeping bag, there's no danger of your child rolling off the inflatable mattress in the night and getting cold. Also, as the bag is only 150cm long (approx), they won't slip too far down (as they might in an adult-size bag. The whole thing comes in a bag of its own, complete with a small footpump. It's not the warmest sleeping bag, so you might want to add a blanket on top when camping.
Please ensure this item is washed before returning to SHARE
Click here to view our full inventory

[featured-img]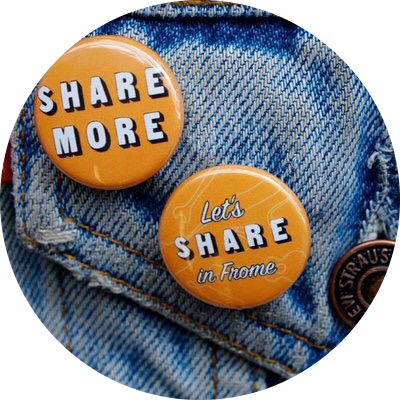 A Library of Things.
Want to hear more about of our amazing community?
Sign up below to receive our newsletter & receive updates.