A bundle of nappies, medium size, from the Frome Happy Nappy Library. Includes two Bum Genius with velcro, one Bum Genius with poppers, one Bambino Mio, one Tots Bots, one G nappy, one Close Pop-in nappy.
Click here to view our full inventory

[featured-img]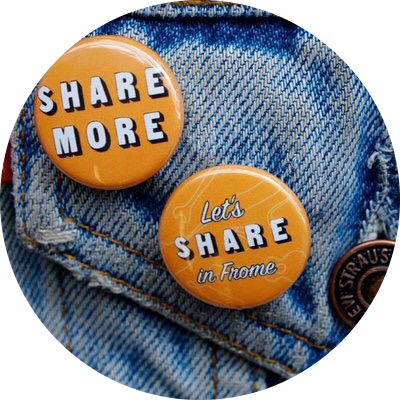 A Library of Things.
Want to hear more about of our amazing community?
Sign up below to receive our newsletter & receive updates.