Nylon Bell Tent
Suitable for camping, parties or events!
Large tent, approx 3m diameter. Quick and easy to put up: 1 pole in centre, 1 at entrance, plus pegs all round. There is no flysheet with this tent.
August 2018 – New set of pegs added. Tent condition: The tent has now been borrowed many times and is not in great condition but perfectly usable. It has been repaired on-the-go with gaffer tape in at least six different places, and there are some ink marks on the interior. The tent was sprayed with re-waterproofing spray to help keep it weatherproof, but it would not be the best tent if camping with a family in the rain.
£25 Deposit required
Click here to view our full inventory

[featured-img]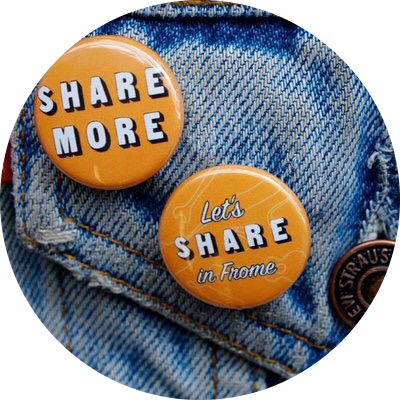 A Library of Things.
Want to hear more about of our amazing community?
Sign up below to receive our newsletter & receive updates.